Chiropractor
Patrick Ryan D.C.
Doctor Patrick Ryan is a chiropractor at Total Life Chiropractic & Wellness in Randolph, NJ. If you are struggling with neck or back pain, headaches or migraines, carpal tunnel, sciatica, or any other health condition please contact us today.
Dr. Ryan hadn't encountered chiropractic care before receiving his first adjustment at Life University. He was awarded a four-year rugby scholarship, and to indulge his love of the game, he decided to attend chiropractic college. "I grew up with ear infections. I was on antibiotics and had irrigation done. The doctors said I had swimmer's ear, but I wasn't a swimmer! After my first adjustment, I never had another ear infection." Dr. Ryan also met his wife Dr. Gerri while at college, so Dr. Ryan's love of rugby gave him both a career and a family. While at Life, he learned the value of the natural, hands-on approach to health that chiropractic care offered. It helped him stay on the rugby field, improving his performance and eliminating the need for taking any medications. He earned a Doctor of Chiropractic and together with Dr. Gerri opened Ryan Chiropractic in 1998.
After 20 years of service at Ryan Chiropractic, Dr. Ryan felt it was time to change the name of his clinic to Total Life Chiropractic & Wellness. The intention is to broaden his outreach to the community to let everyone know the level of work and the amount of success we are having with infants, athletes, parents, and grandparents.
---
STAYING INFORMED TO BENEFIT YOUR FAMILY
Dr. Ryan's dedication to excellent patient care has put him on a continual quest for knowledge. He has earned Diplomate status with the Gonstead Clinical Studies Society (GCSS) and in 2016 was inducted into the Gonstead College of Fellows.
He has volunteered and is the past president of the GCSS Board of Directors. He continues to teach pediatric chiropractic in the U.S. and Europe helping fellow practitioners elevate their level of chiropractic expertise.
Additionally, he holds a Diplomate in Pediatrics from the International Chiropractic Pediatric Association (ICPA) and holds a Certification in Wellness. To help pregnant mothers, he is certified in the Webster Technique, which offers a natural solution for intrauterine constraints.
---
FOCUSING ON CHILDREN'S HEALTH
At Total Life Chiropractic & Wellness, Dr. Ryan feels fortunate to have assisted many people in our community. "Often, patients come in with a symptom, such as an ache or pain that is a warning signal to a bigger problem. Through chiropractic care, we fix the cause so they may realize a higher level of health."
Girl's Leg Saved: One such case involved a young girl who fell off the back of her bike. The medical doctors diagnosed her with Reflex Sympathetic Dystrophy and she was prescribed the powerful drug Neurontin. Due to the unrelenting excruciating pain in her lower leg, the doctors even spoke of amputating her leg from the traumatic event. After two weeks of adjustments, she was pain-free, returned to normal function, and was able to dance in high heels at her cousin's wedding.
Colic: A mom who was frustrated with her baby's colic sought Dr. Ryan's help. After the baby began adjustments, the mom reported her baby was able to sleep for five uninterrupted hours for the first time since birth…and so was mom!
Concussions: Middle and high school athletes with concussions have seen drastic improvements in their recovery speed; babies and children have stopped suffering from ear infections, asthma, bed-wetting, croup, and more. From everyday successes to miracle cases, time and time again, we've seen that with chiropractic care, almost anyone can get healthier.
---
LIVING A HEALTHY CHIROPRACTIC LIFESTYLE
Dr. Ryan practices what he recommends and teaches. He receives regular chiropractic adjustments, exercises several days a week, and eats healthy organic foods and supplements. He is an avid reader and enjoys bowling, fishing, bike riding, playing golf, and watching his kids participate in their various sports. He and his wife have 2 boys and 2 dogs. Both boys were born at home and have been adjusted since birth.
Dr. Ryan is the founder and past director of Black River Youth Rugby and the Captain of both his son's teams, Joseph and Patrick Jr.. Patrick Jr. is currently a kicker for the Georgetown University football team. Both sons have been adjusted since birth and have never been subject to issues like ear infections and swimmer's ear that plagued Dr. Ryan, even though Joe is a lifeguard!
We look forward to meeting you. Contact our Randolph office today to schedule your appointment! We're pleased to offer complimentary consultations so that you can find out more about what we do.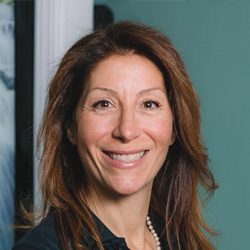 CHIROPRACTOR
GERRI RYAN D.C.
Dr. Gerri has always been active and holistic. She was a daily runner and taught group exercise classes since she attended Smith College. After college she was on her way to medical school when she found a Summer job working in a chiropractic office.
There she witnessed everyday miracles occurring in the practice so she shifted gears and headed to Atlanta Georgia to attend Life Chiropractic College! On the first day of Chiropractic School, she met a Rugby player named Patrick Ryan from St. Louis Missouri. She dragged him to the Gonstead Adjusting Club.
Fast forward 30 years later:
Dr. Gerri & Dr. Patrick have been blessed to have found Gonstead Chiropractic which has enabled them to live a life of health and purpose in beautiful Randolph, NJ. They have 2 sons (both home births) who have grown up playing soccer, baseball, basketball, and rugby in Randolph. Both boys attended the Delbarton School where Dr. Gerri is currently involved as a group leader in the Walking With Purpose women's Bible study.
She attends St. Matthew's Parish in Randolph and can be seen regularly walking her 2 white dogs around town! Her older son graduated from Wake Forest University and currently works in NYC. On Saturdays, she can be found behind the goal post of Georgetown University literally cheering (with pom poms) for her younger son as he punts and kicks for the Hoyas!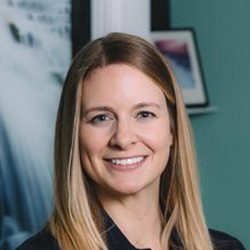 CHIROPRACTIC ASSISTANT
SARAH MCGAUGHRAN
Sarah joined the team in 2009. She had been under Chiropractic care since she was a kid for scoliosis. However, after her first year of getting adjusted by Dr. Patrick using the Gonstead Technique, her lifelong battle with seasonal allergies finally ended!
After many years of itchy, watery eyes, sneezing, coughing and congestion - not to mention numerous medications such as inhalers, pills, nasal sprays and eye drops - she hasn't had an allergy symptom or had the need for any of these medications! Sarah truly loves seeing others reap the benefits of Gonstead Chiropractic Care and begin to heal and lead healthy lives.
Sarah received weekly Chiropractic adjustments throughout all of her pregnancies which helped her naturally birth 3 amazingly healthy girls! All 3 girls have been getting weekly Chiropractic adjustments since birth so they can grow up with a healthy nervous system and develop optimally! When she's not working, Sarah enjoys spending time with her husband Brian and their three beautiful daughters, Erin, Emily, and Ellie (who keep her very busy!). Sarah loves to cook and spend time outside walking her 2 dogs or swimming in the pool and soaking up the sun.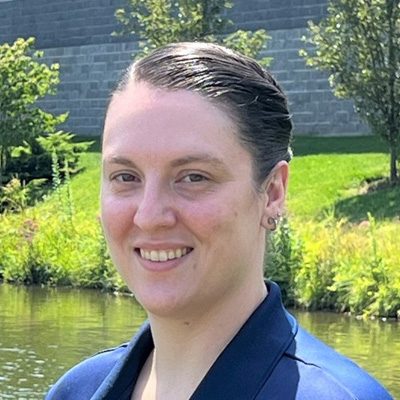 CHIROPRACTIC ASSISTANT
LINDSAY
Lindsay is a Chiropractic Assistant at Total Life Chiropractic & Wellness. She is one of the smiling faces you will see at the front desk assisting patients on their road to optimal health! Before joining the Total Life Team in June of 2021, Lindsay was a Division I rower in college.
As a student-athlete, she suffered from extreme low back pain that sometimes left her unable to walk. Once she started her chiropractic journey, she was able to recover faster and perform better, going on to win many individual awards and accolades. She also helped her team win multiple conference championships as well as race in the NCAA Championship and Henley Regatta in England. In her free time, she enjoys going to concerts, reading, and spending time with her family and friends.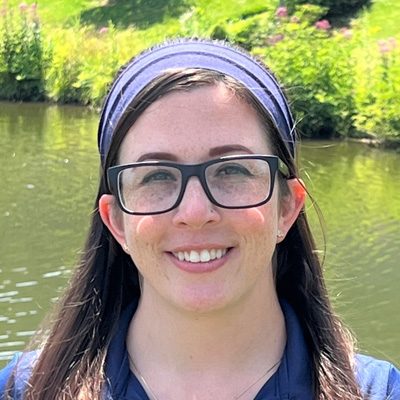 CHIROPRACTIC ASSISTANT
REGINA
Regina joined the Total Life Chiropractic & Wellness family in May of 2023 as a Chiropractic Assistant. We are blessed to have found yet another amazing team member! She is one of the smiling faces you will see at the front desk assisting patients with their questions about chiropractic care and scheduling their appointments.
Regina will make you feel right at home as she welcomes new patients into the practice. She graduated from William Paterson University in 2014 with a BA in Psychology. Regina enjoys hiking and boating on Lake Hopatcong in her free time with her friends and boyfriend. Regina had hip, low back, and sciatic pain and has seen great results while receiving regular chiropractic care. She is excited for you to start your chiropractic journey with Total Life Chiropractic & Wellness!
CHIROPRACTIC ASSISTANT
SARAH
Sarah joined the Total Life Chiropractic & Wellness family in December of 2022 as a Chiropractic Assistant. Sarah graduated from The Ohio State University in 2022 with a B.S. in Human Development and Family Sciences. Before joining our team she was a patient here!
She is a third-generation chiropractic patient who has been getting adjusted since middle school for sports-related injuries and wellness. Sarah assists with our neurological scans, corrective exercises, and orthotic scans. In her free time, she enjoys spending time with her family and friends, traveling, playing sports, and reading. She is interested in pursuing a Doctor of Chiropractic degree and has experience working in other chiropractic offices.
OFFICE HOURS
---
Monday
7:00am - 9:15am
11:00am - 12:00pm
3:00pm - 6:00pm
---
Tuesday
7:00am - 9:15am
11:00am - 12:00pm
---
Wednesday
3:00pm - 6:00pm
---
Thursday
7:00am - 9:15am
11:00am - 12:00pm
3:00pm - 6:00pm
---
Friday
Closed
---
Saturday & Sunday
Closed